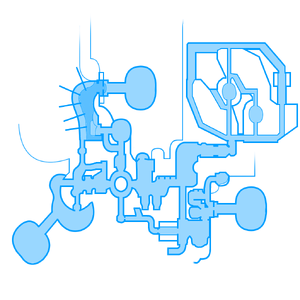 Descriptions
Rebel Alliance
Han Solo has been frozen in carbonite and is en-route to Boba Fett's Ship.
There's still a chance to save Han! Stop the imperials before they reach the Slave 1.
Galactic Empire
Han solo has been frozen in carbonite and custody has been given to me.
Bring solo to the Slave 1 and be careful.
He's no good to me dead.
Screenshots
Update Log
Fixed VIS issue when facing in the direction of the carbon chamber door from the eastern commons.
Removed blaster deflection from rotunda glass.
Both teams now lose on time.
CC now contracts the level based on players (10 or less) slightly.
Fixed brush missalign in carbon chamber
Fixed some imperial spawns with the wrong angle causing players to fall to their death easily.
Fixed some missaligned texturing in carbon chamber.
Fixed visibility issue in side route.
Minor vis fixes.
Optimized some brushwork in carbon chamber.
Ad blocker interference detected!
Wikia is a free-to-use site that makes money from advertising. We have a modified experience for viewers using ad blockers

Wikia is not accessible if you've made further modifications. Remove the custom ad blocker rule(s) and the page will load as expected.